Why Buyers Choose Crane Real Estate Brokers
Buying a home requires many difficult decisions.
Your home is probably the biggest purchase your family will ever make, and it involves many decisions that go beyond simply choosing one you like. Below are a few of the reasons why buyers choose Crane Real Estate Brokers.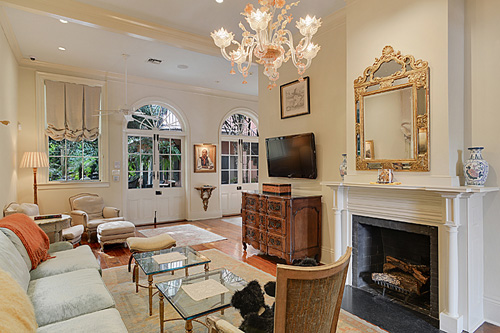 As realtors in New Orleans, here is how we will guide you through the entire process, from viewing homes and financing (see our Mortgage Calculator), to making sure the final contract is in your best interest. Our "white glove" service is why many buyers choose to work with us:
You will have full access to ALL Metairie and New Orleans homes for sale, even listings not yet on the MLS, through our professional Louisiana real estate affiliations.
Our expert local knowledge of New Orleans real estate and neighborhoods should be invaluable to you, not just in terms of real estate, but also schools, the local economy, and more. Our Neighborhood Guide provides valuable information about various New Orleans neighborhoods and lifestyles.
Every local real estate market absolutely has its own trends and opportunities. This can vary greatly, even from one New Orleans neighborhood to the next. It's our job to steer you into opportunities and out of traps.
What is the true market value of the home you are interested in? Is it priced too high? Is it a bargain that you should jump on? We help home buyers make decisions like this every day, and we'll make sure that you get the best value for your money.
Negotiating with sellers can be stressful. We will help you negotiate so that the final contract includes your best possible terms and conditions.
You should know absolutely everything about the property you are buying! We will view every home that you are interested in, together. And prior to closing, we will make you fully aware of any and all inspections available to you.
Have confidence when signing documents. Contracts are full of complicated terms and clauses that can greatly affect your future life in your new home. We will give you the full benefit of our real estate knowledge and experience.
Let us represent your best interests in your search for a New Orleans real estate. While you can see a million homes on the web, actually buying your home is another matter entirely. Buyers beware!
Ask us any question about buying a home in the New Orleans and Metairie area. It's our job to help you! There's no obligation, and we promise to respond quickly.