What You Need To Know Before Buying a Home - Crane Brokers
Buying a home is one of the largest financial investments you will make in your lifetime. These home buyer tips will help prepare you.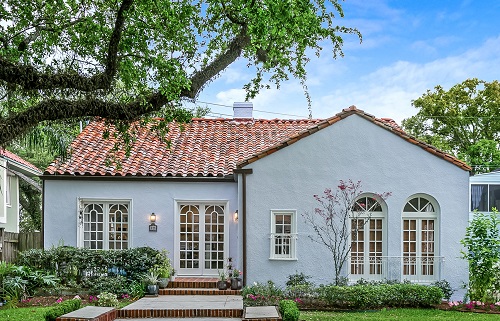 Purchasing a home can seem like a daunting task, and you need an expert to help you understand what you need to know before buying a home.
You need a New Orleans real estate agent who is well-versed in our distinct local neighborhoods, municipal taxes, property assessments, zoning regulations, financing options, property disclosures, the closing process, writing contracts to maximize your competitive advantage, the home inspection process, and negotiating for your best interests throughout the entire process — to name a few!
Whether you wish to build a new home or purchase an existing home, we can help. Below are some important things you need to know before buying, whether you are a first-time home buyer or a seasoned investor. These home buying tips will help the process go smoothly:
Hire a Local Real Estate Agent Who Has Experience Working in the Area
An agent with a strong record of sales in the area you are looking will be more familiar with New Orleans homes currently for sale; will have better knowledge of the neighborhood amenities, schools, and resources; can more accurately assess the value of a home and anticipate common issues that arise during home inspections for the property type. An agent who is very knowledgeable in the area you wish to purchase will be a more savvy, successful negotiator. They will also have a portfolio of trusted home inspectors, home improvement professionals, plumbers, landscapers, home warranty companies, insurance agents, and lending professionals to help you before and after the sale. Do your research! Zillow contains past sales data, agent bios, as well as client reviews.
Understand  Your Financing Options and How Much Home You Can Afford
An experienced agent can put you in touch with lending professionals to explain all the costs of financing your purchase and pre-qualify you for a loan. Once you know your budget, you and your agent can conduct a more successful search. (See our Mortgage Calculator) There are a host of financing options, including traditional conventional loans, FHA loans,  VA loans, renovation loans, construction loans, and non-conforming loans that each have their unique requirements for debt-to-income ratio, credit score requirements, loan-to-value ratios, and more. The type of lending institution is also important as each tends to vary in the type of loan products they offer: banks, savings and loans (thrifts), credit unions, and mortgage brokers have different products and lending requirements. At Crane Real Estate Brokers, we review your closing disclosure with you prior to your closing to ensure the accuracy of closing costs and answer any questions you may have before the closing.
Research the "Hidden" Costs of Homeownership
In addition to the upfront costs of purchasing a home and the costs of paying the monthly note, PMI (if required), taxes and property insurance, there are a number of other costs to consider before you buy. A knowledgeable agent will help you uncover some of those costs. There may be special assessments related to the neighborhood, such as an annual security district fee. Your agent should advise you of any homeowner's association fees (HOA fees). You should also consider the cost of commuting from your residence (See this Commute Cost Calculator), as well as the overall cost of living in the location you are searching (See the Cost of Living Calculator). The age of the home and condition of the major mechanicals, energy efficiency, plumbing, and roof will also affect your overall carrying costs. An experienced agent can help you negotiate during the home inspection period to ask the sellers to remedy property defects prior to the sale.
Evaluate Your Long-Term Plans & the Value of Your Investment
Home values appreciate over time, and if the real estate market in the area is booming, your home's value may appreciate more quickly. Conversely, in down markets, the sales price appreciation will be slower. It's a good idea to purchase a home that will be a good fit for your needs over the next five or more years. When you sell, you'll want to recoup your costs of getting into the home when you initially purchased it, the costs of selling your home, plus a net profit!
In addition, you should consider the type of property you are purchasing. Are you buying a home that costs much more than surrounding properties and will appreciate more slowly? Are you purchasing a property that would fit the needs of many buyers and sell quickly? At Crane Real Estate Brokers, we make it our business to stay on top of real estate trends across all New Orleans' distinct markets. We can advise you on anticipated price appreciation of a home, or the future value of a fixer-upper after renovations. Our trusted contractors can provide you with estimates for home improvement projects so that you can make the best buying decision possible.
We're happy to help! Please get in touch with us through the form below so we can assist you in your home buying process.